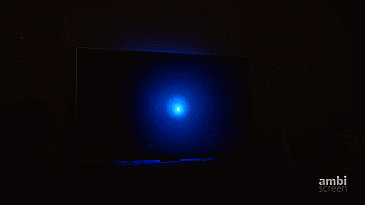 See our guide to the 5 most compelling movies released in recent years.
OUR TIP: With AmbiScreen is your visual experience even better

1. Finding Nemo
This Oscar movie with more than 46 other prizes and 50 nominations has all of the usual pleasures of the Pixar animation style – the comedy and wackiness what makes Finding Nemo popular for all ages.
Like what you see? Stay informed   subscribe for news
2. Harry Potter
Harry Potter is super famous film series consisting of 8 fantasy movies. It is popular by both young and adult audiences and it is always amazing experience to see it.
Whichever part you'll see, those characters make it special: one of the most revered characters in all of Harry Potter lore, Albus Dumbledore, friendship between Ron, Hermione and Harry, lots of scary scenes and never-ending fantasy.
3. Avengers
Avengers – is series of movies having such a different reviews. Earth's heroes must fight together against a lot of enemies.
The latest "Avengers" movie plays its music loud from start to finish. Mindless action rules, punctuated only by super hero/villain quips.
Do you need more inspiration and movie updates?   I want news as soon as it happens
4. Star Trek (new series)
Star Trek is back. It's action-packed, exciting, and visually spectacular – who would have thought that the dying sci-fi series could be resurrected into something this fun?
5. Iron Man
Downey's performance is larger and more animated than the action and special effects; he's the heart beneath Iron Man's titanium plating and the best reason to see the film, even with AmbiScreen colorful effects

Enjoy!

More great inspirations from AmbiScreen   subscribe here