Protects your eyes Less stress between light and dark scenes
Your eyes need time to adapt to bright and dark scenes. It is called the "iris" in your eye which is responsible for this. ambiscreen helps iris to reduce this time so your eyes are protected while watching.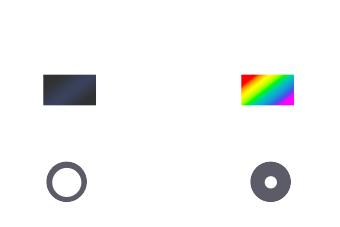 Better visual experience Get new dimension of visual experience
Back-lighting improves your pleasure when watching TV or any other display. It is more natural for your sight. Get the best visual experience and enjoy your favorite movies or anything you are watching :)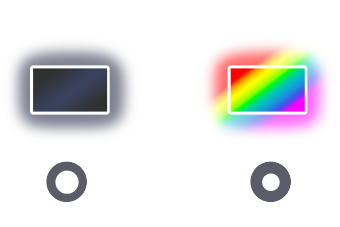 
Eye for any device Don't need a computer
ambiscreen is fully stand-alone system with LEDs. It doesn't need computer as a controller. Just point ambiscreen EYE to your display (previous version of AmbiScreen Box was pass-through device). Mount LEDs to your display with included adhesive layer. You can use any video source (set-top box, native TV broadcast, computer display, DVD, PC, Xbox, Mac, PlayStation, Netflix, Hulu, YouTube, any apps, game consoles, boxes and players, ...).


Enlarge your display eyes & brain think you have bigger screen
Eye perception is transformed to pictures in your brain. With ambiscreen ambient lighting system will your TV/monitor screen look bigger (e.g.40'' screen will be as 50'').
Enjoy mood lights lighting system for special occasions
Party? Rendezvous? Or just want to sleep well? Simply select prefered mood-light colours and enjoy happy feelings.
Colour effect themes Use built-in effects
Special effects are ready at your hand when you are not watching your TV. Evoke the right atmosphere with smartphone app!
Eye with WiFiLEDs Get AmbiScreen Eye with AmbiScreen WiFiLEDs
Get package of AmbiScreen Eye and WiFiLEDs with 5m LED strip, 150 LEDs. If you have bigger display drop us a line in order.
Plug'n'play Plug cables and stick LEDs. Done!
AmbiScreen is designed to be user friendly and everything is included. Unpack, plug, stick LEDs on the back of your TV/monitor screen, pair together and you are ready to go!