Whatever business idea you have, the first thing you should do is to spread the word about it to as many people as possible.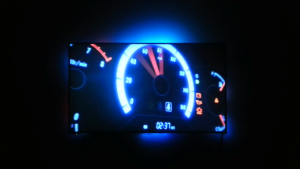 However, nowadays there are so many ways to share ideas available and, what is more, there are a lots of options how to pass a message out in the online world, which is unlimited. Actually, there is something about the truth "Once seen better than heard a hundred times". This rule pays even more when it comes to anything "touchable".
This is a good example of Ambiscreen. How to efficiently introduce this smart and stand-alone display backlighting that is applicable to any device? Nice, but a little bit boring and for many people this is a rather anonymous compilation of words. Of course, every single TV fan, geek, or gamer does not need to say anything else. The same with me, (I might not seem to be the right person for this product as I don't watch TV, never play games and ignore local TV programs), but once I saw ambient lightening "live" and saw its effects at work, I immediately prepared a list of movies I had saved as must sees.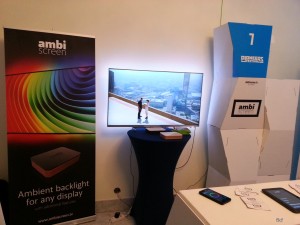 Let's steerback to the topic.
Why is active presentation on hot places and events important? Well, it's the best way how to present yourself and demonstrate – check it out, this is exactly what we have developed.
It's also easier for the media ("Hello to you…!") to cover you if your event does not clash with another, and it's easier for investors to come to conferences where they can check all startups they care for. To be honest, I've never met so many important people in one day who could truly change your life.
So how can you take your show on the road and present it to investors on the place where everybody has a common intention?
Although it is recommended and it said that all events are good, but some are exceptionally 'Recommended', or 'Interesting' event you don't have many experiences and invitations on the bests.
With Ambiscreen product we made some local pools and keynotes, but if your intentions about business crossing the border, it's necessary to bring out yourself (or your product) to the world. But one thing really meant a change for us.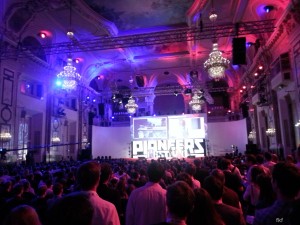 Pioneer's festival took place at Hofburg Imperial Palace in Vienna, Austria. The event had a clear focus – start-ups and innovative technologies. This year, about 2,500 people have taken part in the event and our small team was right in the middle of the happening. The first positive impression was the invitation to the event itself. Together with 76 teams we had been chosen out of 1600 applicants from all over the world.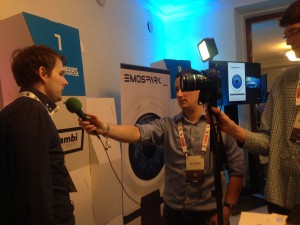 At our own showroom we shared our Ambiscreen features with lots of visitors, investors and media, too.  (We gave several interviews and had some interesting media outputs without any special advertisement). The demonstration of Ambiscreen was a stunning experience for the community and we met a lots of potential investors interested in our product and brought tens of very important business cards that might change it all. Maybe they won't.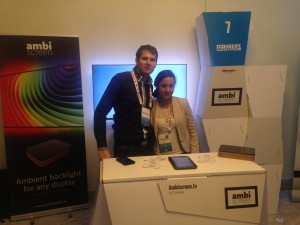 Nevertheless, we have made an impression live and it always counts.
Here's the list related to the events that become within the best. Here are just few of them:
Missing anything? Do you know an interesting event that startupper should come up? If yes, please let us know about it.  A little present will be sent for 5 best tips.